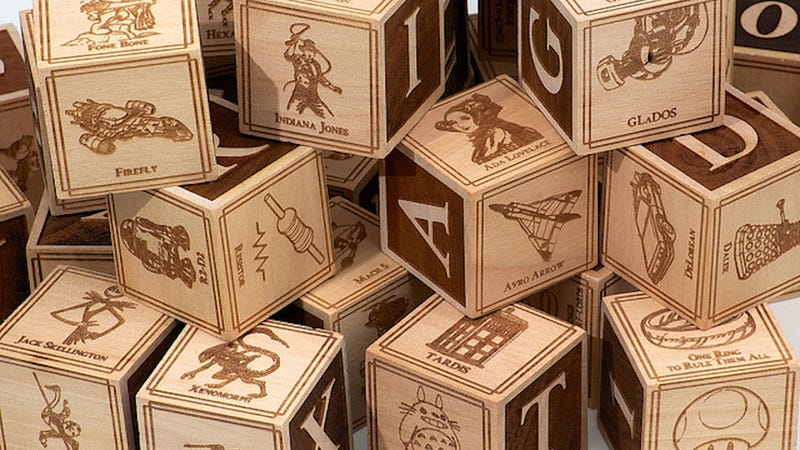 Another day, another fantastic find from The Mary Sue. This time we've got baby building blocks featuring fabulously-geeky and delightfully-nerdalicious characters. Jonathan Grubman made these building blocks for his son, and I'd sell a kidney (not mine, someone else's) to get a set!
Read more about the project here.
For questionable humor, movie rants and random happy stuff, hit me up on Kinja, Twitter and Facebook.