This artist dropped acid and drew a series of self-portraits, spending between 15 and 45 minutes on each over the course of 9 and a half hours. And they are awesome. The "most intense period" was between 5 and 7 hours after the hit. It's a fascinating look inside her head, a bit manic, but incredibly cool.
According to her friend who uploaded the images:
"It didn't seem hard for her to focus, I was actually quite impressed by that. She just loved what she was doing. I don't know if the change of styles was on purpose or not…She stayed very calm for the first 4 hours and the most intense period seemed to be between 5 and 6-7 hours."
15 minutes after the hit.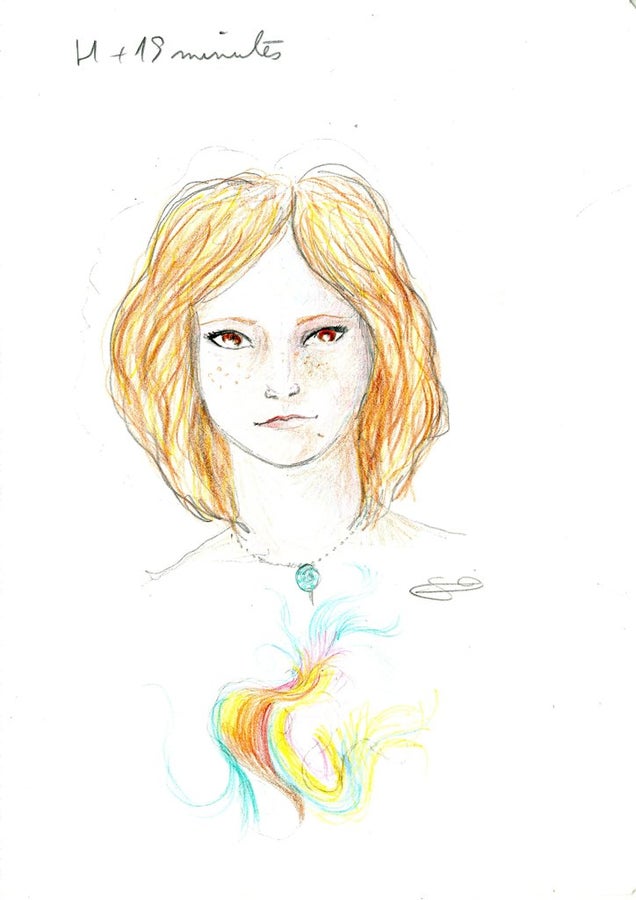 S
After 45 minutes...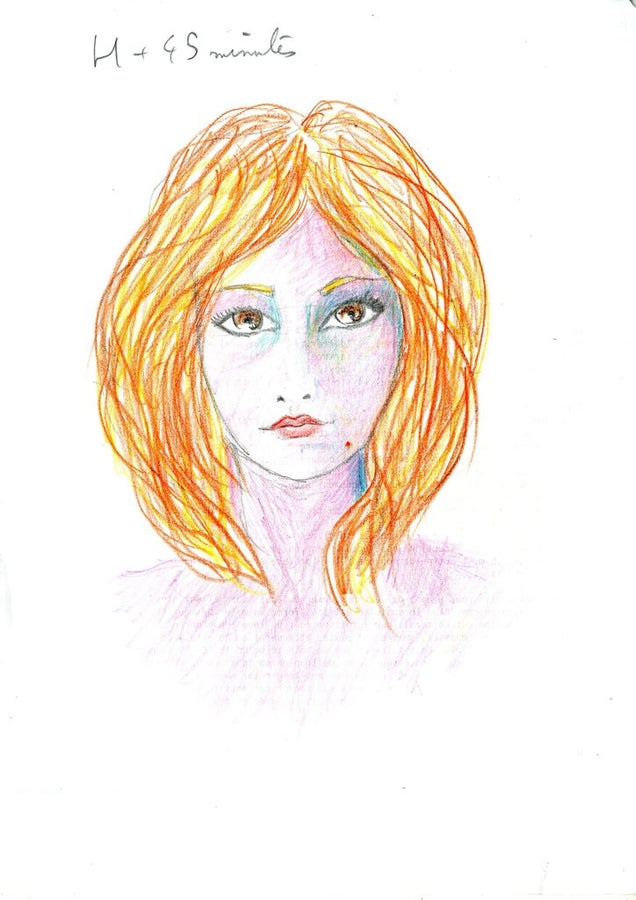 S
After 1 hour and 45 minutes...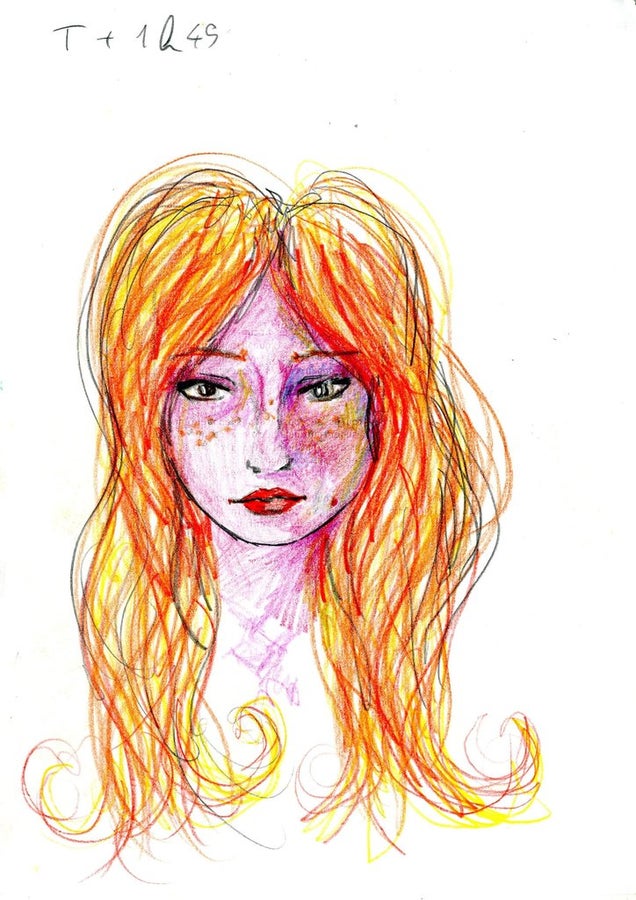 S
After 2 hours and 15 minutes...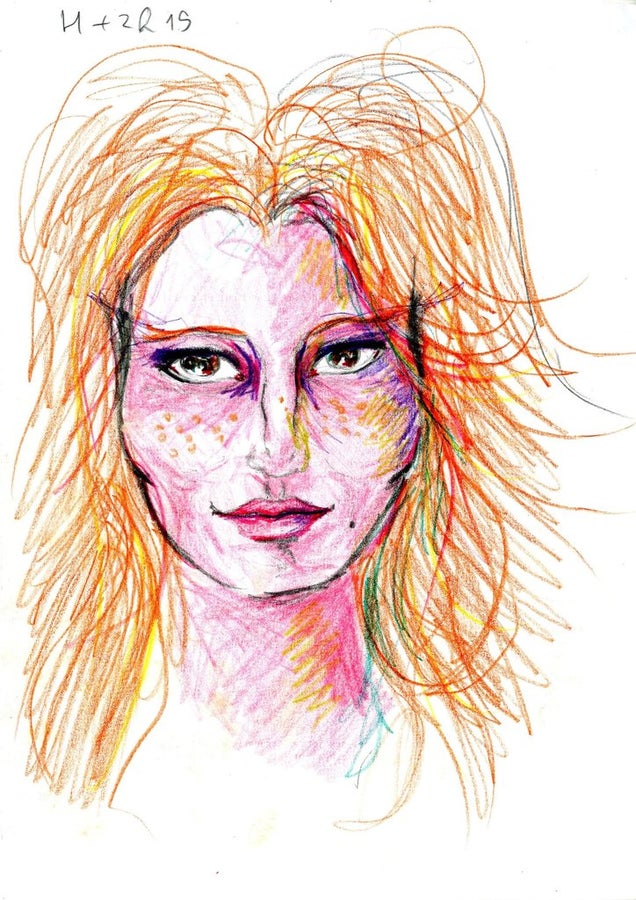 S
After 3 and a half hours…
Artist writes: "I didn't draw the eyes. Do you want me to draw the eyes? I don't feel like drawing the eyes."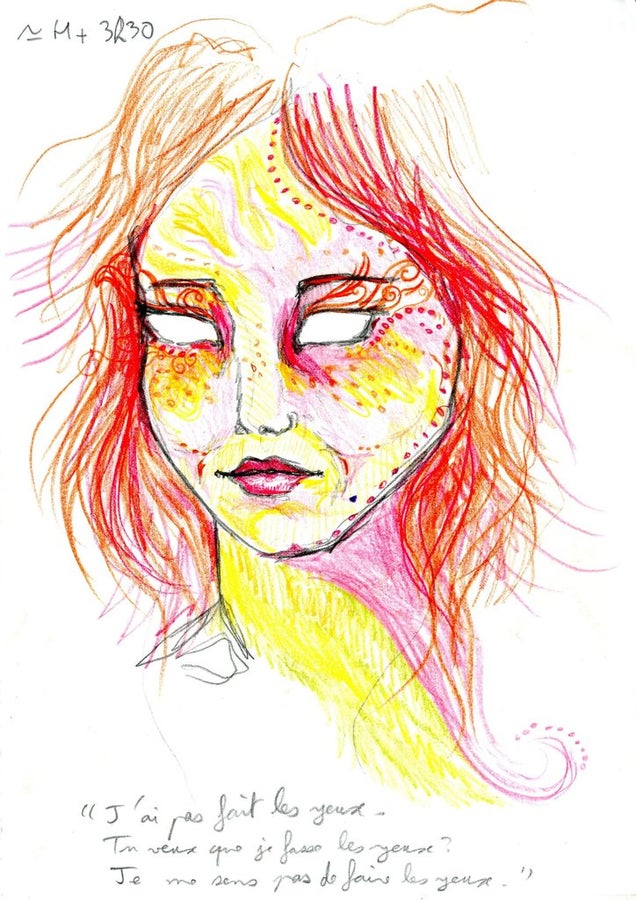 S
After 4 hours and 45 minutes (after which she starts drawing in dim light)…
Artist captions: "Here you go. I am violet."
At this point the artist remarks: "Usually, I draw the eyes at the very end, because I don't want the picture to look at me while I'm drawing it. Here, I didn't want the picture to look at me at all."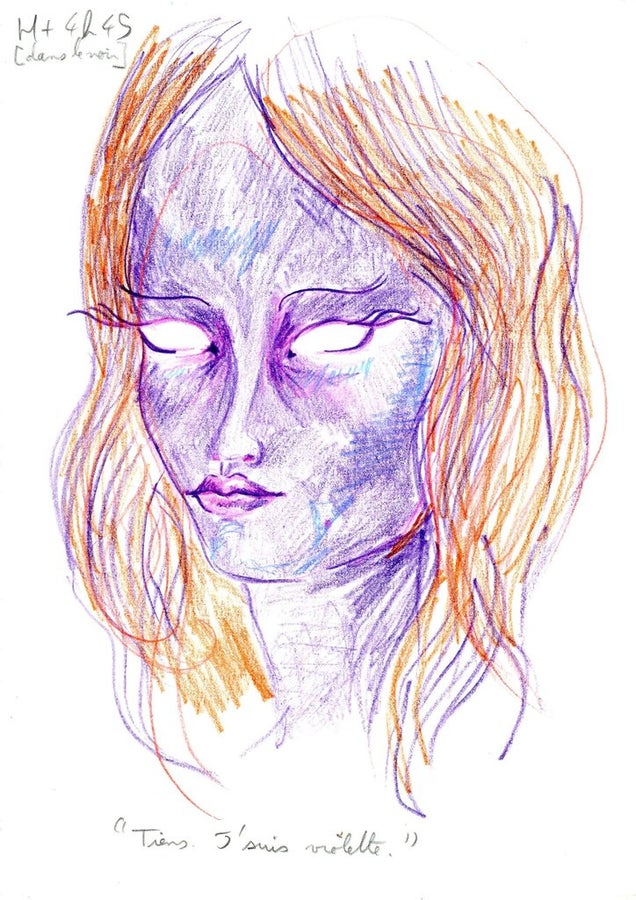 S
After 6 hours…
The artist writes: "I lost the black pencil. I only had the coloured ones."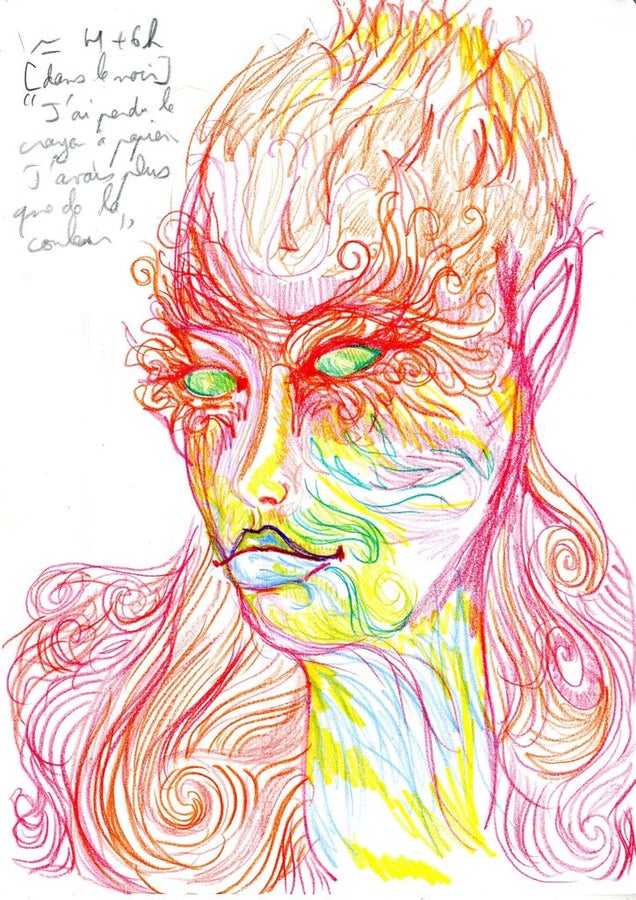 S
After 6 hours and 45 minutes...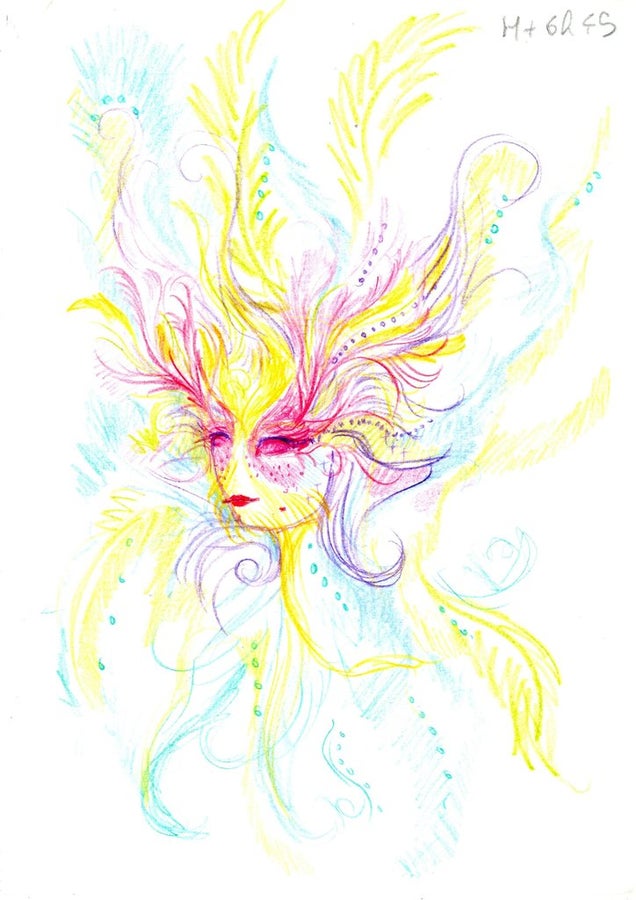 S
After 8 hours…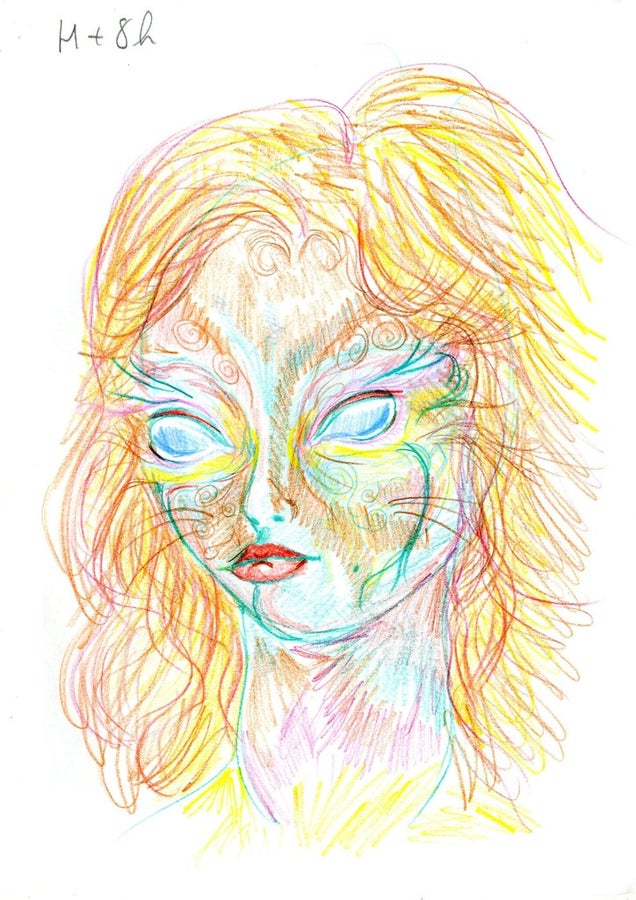 S
She then spent 45 minutes in the dark, listened to some Pink Floyd and started drawing again.
After 8 hours and 45 minutes…
Not satisfied with her last drawing she states: "During the previous one, I tried to draw what was inside my head, but in the middle of it, things were happening outside my head instead."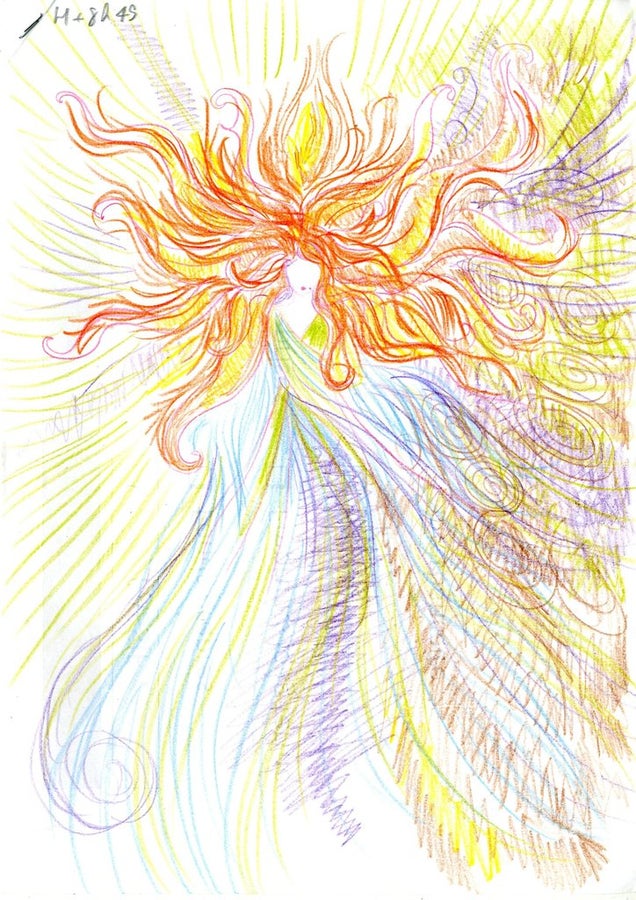 S
After 9 hours and 30 minutes.
As the affects of the LSD start to wear off she attempts a final "normal" portrait.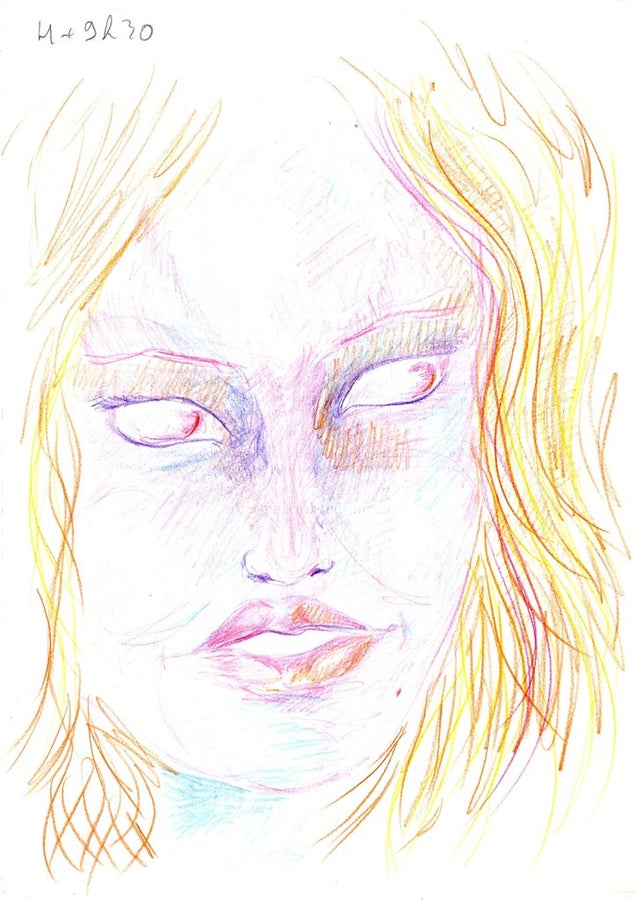 S
[The Chive via Reddit via Imgur]
---
For questionable humor, movie rants and random happy stuff, hit me up on Kinja, Twitter and Facebook.